🥺 Where to Start! 🤯
I am overwhelmed by the L♡VE . As I sit st type this at home after 13 hours of non-stop, taking in donations, I feel so much emotion & Love!

From our amazing media team @1214mediauk who keep me abreast of the wider world, so I can concentrate on the streets to you all who NEVER CEASE TO AMAZE ME! 💛 #THANKYOU

Today has been Amazing. It truly has been an honour to meet each & everyone of you! Running up & down those steps all sweaty you had my back 🤣 & I would do it all over again. 14 Hours later WE ARE FULL! THANK YOU! 👏👏🔥

We have contacted Care4Calias to suggest they paused donations as we understand many in Manchester are also full & they are experiencing difficulty with storage. For now I have asked we be removed from the map. We will help again if it is required. We will keep you as updated as possible 🙏🏼

There is nothing left for me to say other than THANK YOU! Please do call in to say hello & sit with a coffee. We would love to see you again!

Sincerely, resting with a full heart this evening ❤

THANK YOU ALL!!! 🥺🥰🥰
Antonia XOX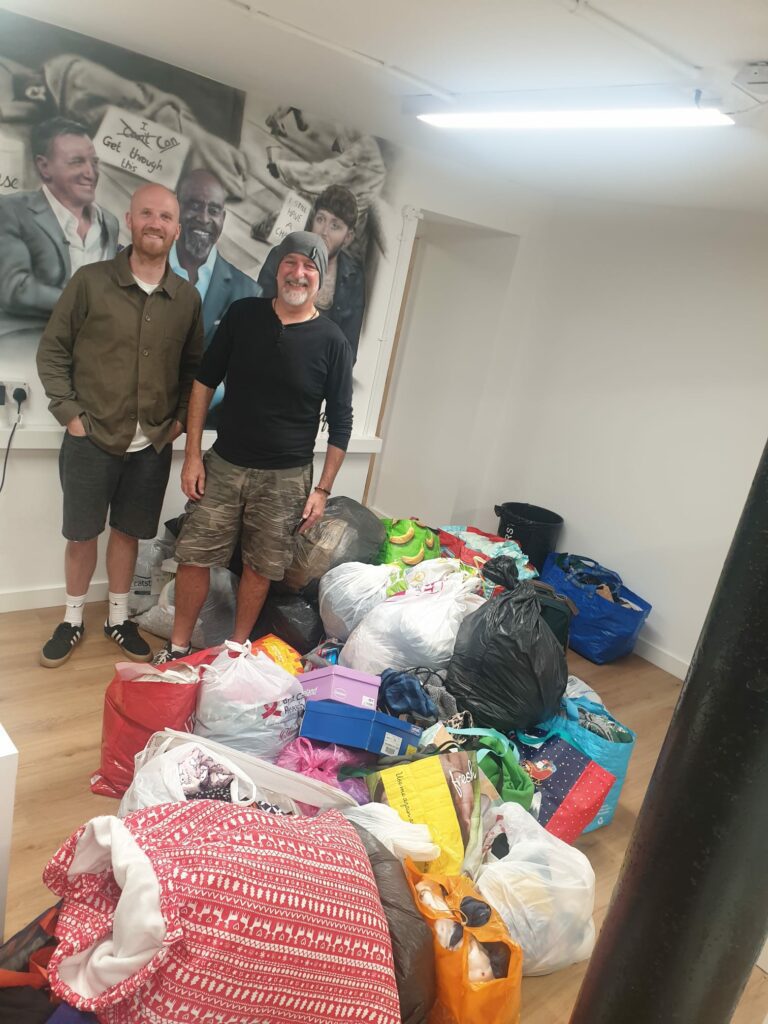 Help support the Homeless House community by donating online today!